Contents
New information about City Living apartments
A new apartments trailer for The Sims 4: City Living, as well as an extensive Twitter Q&A session, have given us lots of information about apartments, penthouses, and many other new features in City Living; read more about it here! (Sep 21 2016)
---
The Sims 4: City Living expansion pack in development
The Sims 4: City Living was announced as the third expansion pack for The Sims 4, with a scheduled November 1, 2016 release date. (Sep 12 2016)
---
Rachel Franklin leaves Maxis
Rachel Franklin, General Manager of Maxis, announced through her "SimGuruRachel" Twitter page that she is leaving the company. Franklin has served as Maxis' general manager since September 2015. (Sep 9 2016)
---
The Sims 4: Backyard Stuff
July 19, 2016
---
The Sims 4: Kids Room Stuff
June 28, 2016
---
The Sims 4: Dine Out
June 7, 2016

Update 41
- September 27, 2016
1.23.24.1010(PC) / 1.23.24.1210 (Mac)
---

Update 40
- August 16, 2016
1.22.22.1020(PC) / 1.22.22.1220 (Mac)
---

Update 39
- July 26, 2016
1.21.40.1020(PC) / 1.21.40.1220 (Mac)
---
See all game updates for The Sims 4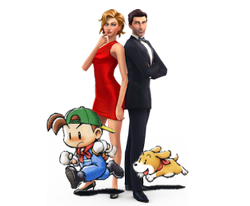 Simulation Games
Go to these sites for info or for help with your own wiki!
Ace Combat • Animal Crossing • Armored Core • Elite: Dangerous • FarmVille • Goblins of Elderstone • Hay Day • Jalopy • LSD: Dream Emulator • Megapolis • Minecraft • Minecraft Pocket Edition • Minecraft Story Mode • Neko Atsume: Kitty Collector • Niche • Planet Coaster • Police Quest • Professor Layton • RollerCoaster Tycoon • Rune Factory • Shoppe Keep • SimCity • The Simpsons: Tapped Out • The Sims • Spore • Township • Truck Simulator (American & Euro) • VA-11 HALL-A: Cyberpunk Bartender Action
Want your community included? See how!

Ad blocker interference detected!
Wikia is a free-to-use site that makes money from advertising. We have a modified experience for viewers using ad blockers

Wikia is not accessible if you've made further modifications. Remove the custom ad blocker rule(s) and the page will load as expected.